Monday - Sunday 11 AM - 2 AM
WElcome back to lavaca street bar rock rose!
Our bar has been cleaned by Germbusters with a virus vaporizing electrostatic sprayer that is 99.999% effective in killing bacteria and viruses with an EPA registered, hospital grade disinfectant. This state of the art technology addresses dangerous disease causing pathogens and is uniquely designed to protect you
We have sanitizer available at the entrance
Employees will have their temperature checked before each shift

We will be practicing the State recommended protocols for social distancing, seating areas and general space

Bartenders and servers will be wearing masks.
Bathrooms are one in one out and cleaned multiple times an hour with a tracking log to assure it is done diligently
Please if you are sick or experiencing any Covid 19 symptoms, we ask that you please stay home.
We're excited to be back and can't wait to see everyone!
THANK YOU SO MUCH FOR YOUR SUPPORT!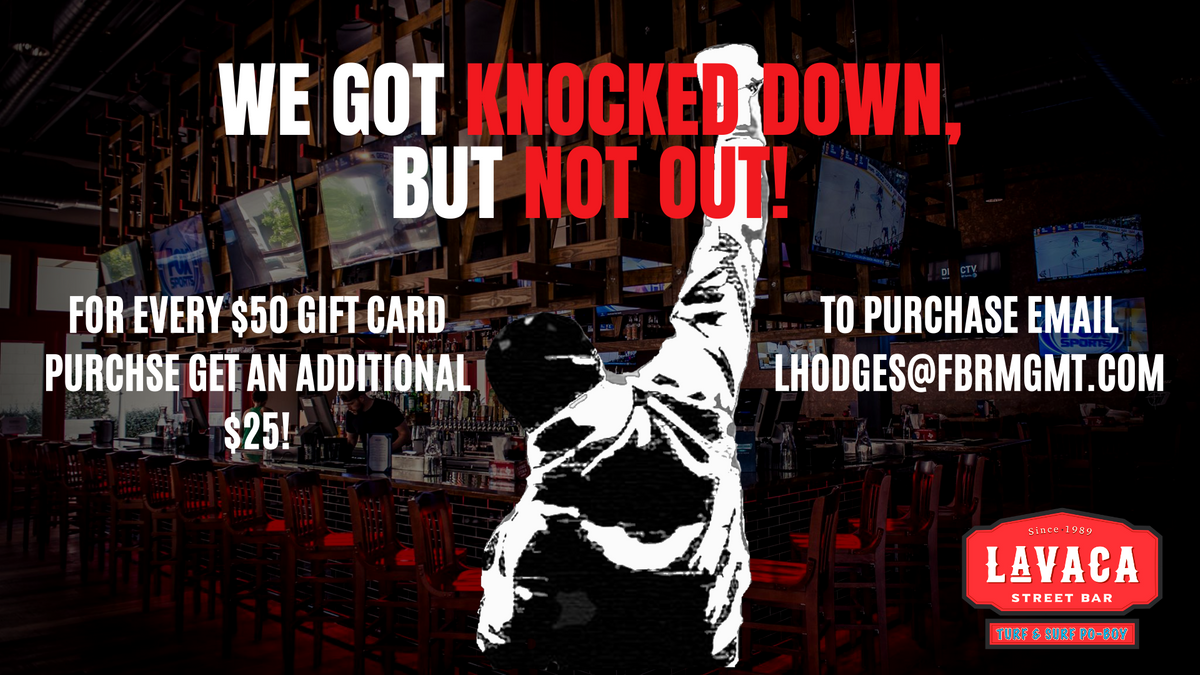 We Got Knocked Down, but Not Out!
We know we're all about ready to knock-out this COVID-19, but while we're anticipating this last round we've decided to get you all a little more pumped for re-open!
For a limited time only, with every $50 gift card purchase, get an additional $25!
Yes, you read that right.
To purchase, please email Lhodges@fbrmgmt.com with the Subject Line: Lavaca Street Bar.
We're looking forward to seeing your faces again!
FBR Virtual Tip Jar
FBR Management is a locally owned and operated hospitality company in Austin, Texas. We employ approximately 1,300 people in the service industry to work local festivals and events, event venues, bars and restaurants.
Local events and festivals include, but aren't limited to; Austin Food & Wine Festival, Austin City Limits Music Festival and KOKE Fest.
In addition, we also own and operate many bars in Austin that employ over 100 people in the service industry at: Lavaca Street Bar Downtown, Lavaca Street Bar South Lamar, Lavaca Street Bar Rock Rose, Star Bar, The Wheel, Mean Eyed Cat, Lala's Little Nugget, DuMont's Down Low, Gibson Street Bar and Stagger Lee.
As well as, local event venues; Brazos and Trinity Hall which hosts corporate events, community events and weddings throughout the year.
In order to help support our staff who've been affected by The City of Austin mandate of shutting down all bars and restaurants until May 1, we've put together this Virtual Tip Jar!
Please donate if you can and what you can! We hope to see you when our doors open again!
Lavaca Street Bar has opened its second location in the new Rock Rose Entertainment district in the Domain Northside.
Catch all of your favorite NFL, NCAA, MLB, NBA and NHL teams on one of our 40 televisions and enjoy a drink from our 16 revolving tap handles.
Lavaca St. Bar Rock Rose is a 21+ establishment. Valid I.D. required for entry. Please drink responsibly. No outside food or drinks allowed.
DRINKS • TURF'N'SURF • EVENTS
Featured Events & Specials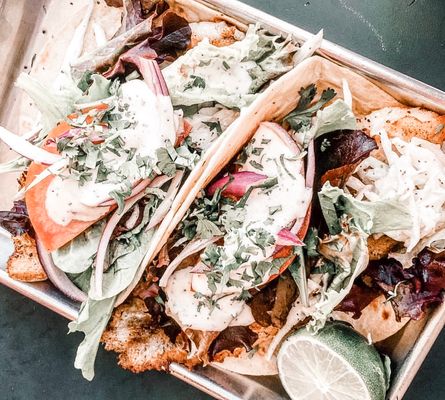 Taco Tuesday
25% off Taco Sets from Turf N Surf!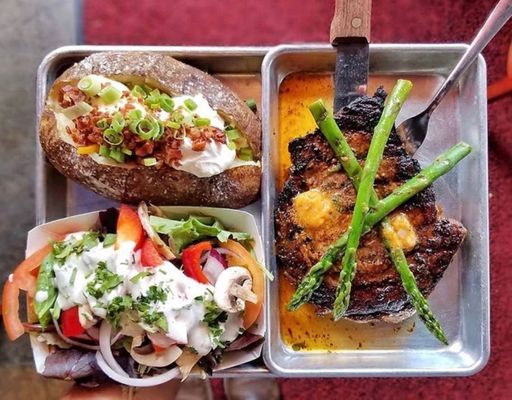 Wednesday Steak Night
10 oz Ribeye w/ side salad, grilled asparagus and a loaded baked potato all for $20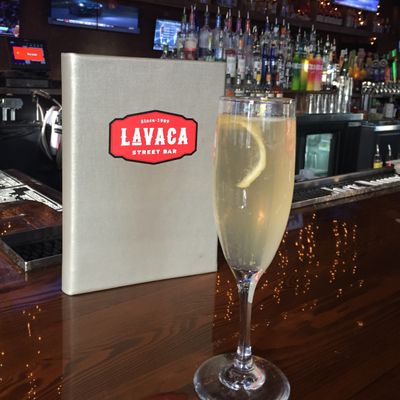 Weekday Happy Hour
3 PM - 7 PM
$5 Wells
$6 House Wines
$6 Frozen
$7 Bing & Bang (HH Domestic + Well Shot)