Features & Events
Our Weekly & Monthly Happenings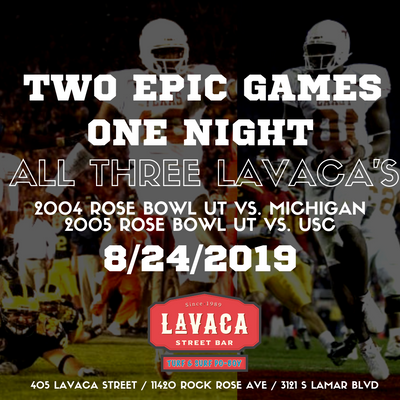 College Football Kickoff!
August 24, 2019 12pm
Football is back!
And we're so ready!
We're kicking off football with two of the best games in UT history!
Come catch the 2004 & 2005 Rose Bowl games starting at noon and get yourself pumped for football!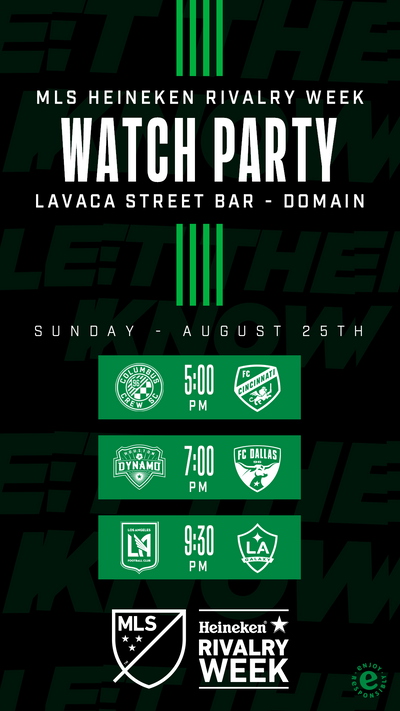 MLS Rivalry Week
Some Games Carry Greater Meaning.
Join Austin FC at Lavaca Street Bar this Sunday at 5PM!
Watch the Final Showdown for MLS Heineken Rivalry Week!We'll be featuring Bud Light and Mich Ultra game day buckets!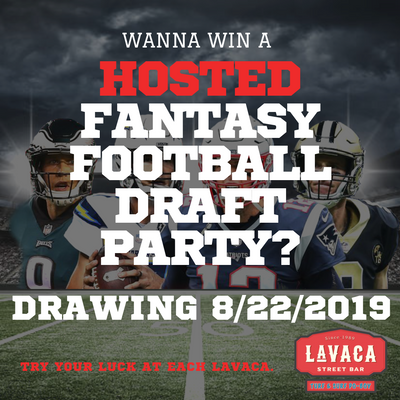 Win A Fantasy Football Draft Party!
August 12, 2019 - August 22, 2019
Are ready for a chance to win a HOSTED fantasy football draft party? Well, congratulations NOW'S YOUR CHANCE!
From now until the drawing, enter to win by dropping a business card off in the drop box at our bar and you could be picked to win a hosted fantasy football draft party valued at $200! Yep, that's right! We're offering you a chance to win a hosted party for you and up to 11 other individuals! Don't have a business card? That's okay! Just fill out a contact card at the bar.
Don't miss your chance to win! Drawing on Thursday, August 22nd.
***Winner will be chosen at random.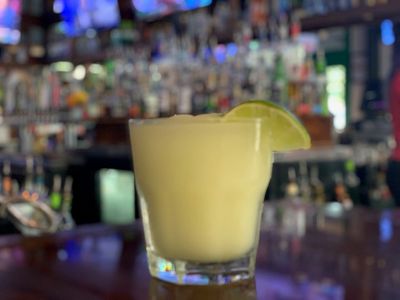 FREEZE FOR THREE!
From June 1st - September 1st, IF the weather hits 100 degrees or higher, we'll sell our delicious rotating Frozens for just $3! Yep, just $3! What better way to beat the heat?!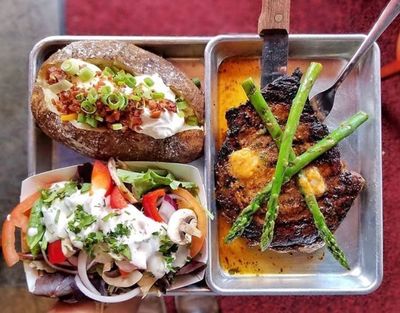 Wednesday Steak Night
10 oz Ribeye w/ side salad, grilled asparagus and a loaded baked potato all for $20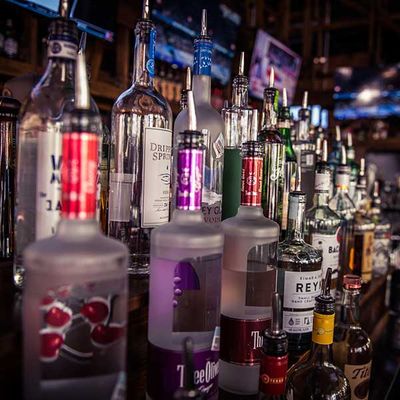 Weekday Happy Hour 3PM - 7PM
3 PM - 7 PM
$3 Domestic Bottles & Cans
$4 Brazos Valley Drafts
$5 Wells
$6 House Wines
$6 Frozens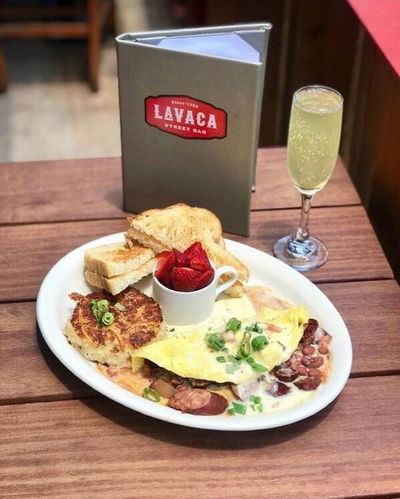 BRUNCH!
Saturday & Sunday from 9AM - 2PM we've got $4 Mimosas,$15 Carafes & $6 Bloody's! With Turf N' Surf serving up their delicious breakfast, I'd say we've got you covered on brunch!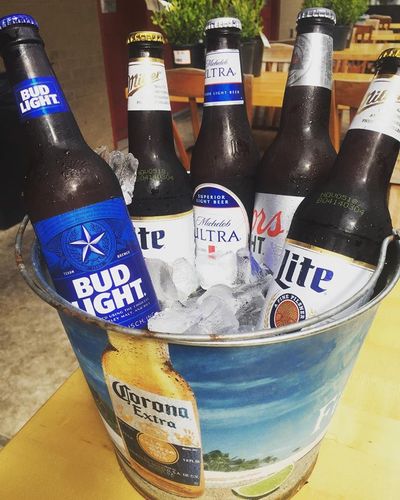 Gameday Buckets
5 Domestic Bottles $15
(Budweiser, Bud Light, Coors, Coors Light, Miller Light or Lone Star)