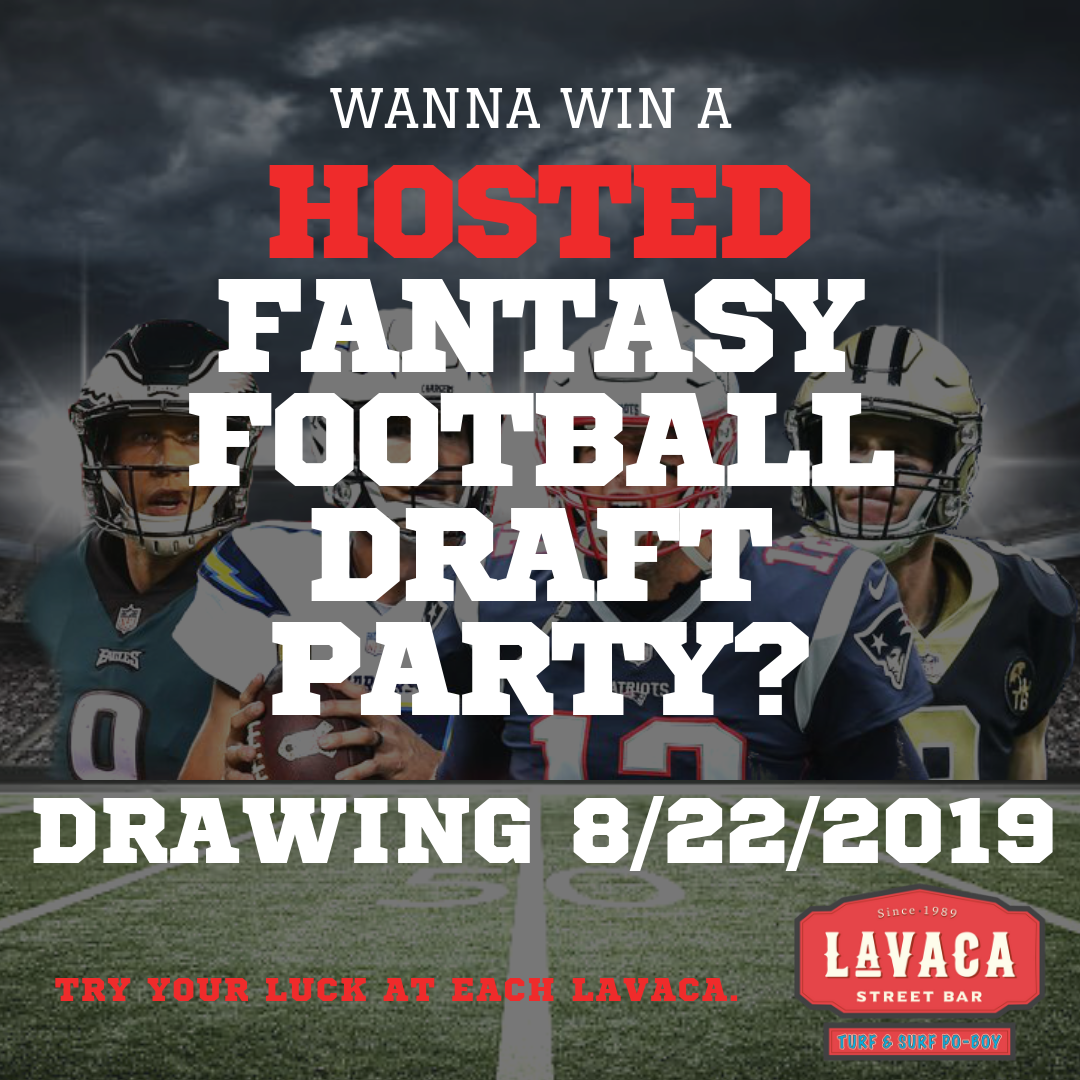 Win A Fantasy Football Draft Party!
August 12, 2019 - August 22, 2019
Are ready for a chance to win a HOSTED fantasy football draft party? Well, congratulations NOW'S YOUR CHANCE!
From now until the drawing, enter to win by dropping a business card off in the drop box at our bar and you could be picked to win a hosted fantasy football draft party valued at $200! Yep, that's right! We're offering you a chance to win a hosted party for you and up to 11 other individuals! Don't have a business card? That's okay! Just fill out a contact card at the bar.
Don't miss your chance to win! Drawing on Thursday, August 22nd.
***Winner will be chosen at random.